LET US HELP YOU WITH YOUR HURRICANE SEASON PREPARATIONS FOR YOUR TREES AND LANDSCAPE.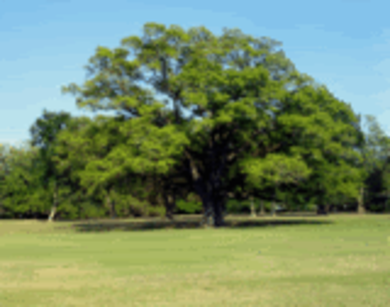 It can grow to 300 years or more.  The canopy is wider than the tree is tall, it pulls water from the ground at a rate of hundreds of gallons a day and it takes in carbon dioxide from the air and releases oxygen. it also produces the leaves and causes them to fall just at the right time, to produce flowers and acorns in its progress. the tree even heals itself, when a branch is injured or needs to be discarded, it isolates that section of trunk as a guard against desease and a callus is formed to seal the wound.
Don't forget to plan your garden first and consider the best locations like, overhead traffic such as utility wires and make sure you choose a location where it can grow its maximum height and take consideration of whether you don't mind if it blocks your window view.
So….. Be sure to know maximum size, call your local utilities to come check your site for underground pipes and cables.  And make sure location has proper soils and drainage conditions.
Plant a tree in someones honor.  The environmental and economic benefits of trees drastically improve the quality of our lives.
Did you know?
Trees absorb six tons of carbon dioxide and provide four tons of oxygen per acre of forest.
Mask noise pollution as much as 50% and also filter out air and water pollutants through their leaves and roots.
Reduce temperatures by an average of 9*f, and can cut air conditioning bills in half.
Prevent erosion and reduce flood damage by holding soil in place during a storm.
Provide shelter and food to wildlife.